Discover the wonderful Science Festival in Muntpunt, in the heart of Brussels.
More than 100 researchers, teachers and students are present that day to let you discover their scientific research. The festival in Brussels is for young and old, with more than 60 activities, demonstrations, workshops and (children's) lectures.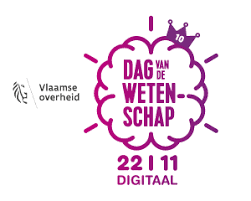 In 2020 a special edition of Day of Sciences is organised as it exists already for 10 years! This edition is completely digital. Therefore, the ORC has developed a new digital, informative game on cancer and cancer research for people from 10 to 99 years: het KAN KERen spel.
If you have missed it, no worries: the game remains online and will be regularly updated. Moreover, if you play the game, you get a change of winning a labtour in one of the laboratoria of the ORC!