After two years of organising an online version of the ORC day, this year on 22 December the annual ORC day 2022 was organized at VUB campus Jette. Both international and ORC researchers, including experts from industry shared their latest findings in cancer research. You can still take a look at the program here.
Besides the scientific part, also an excellent opportunity for networking was set up: speeddating for researchers. During this session, researchers were able to get to know each other better in an informal setting with some drinks. Researchers were able to talk to each other during 3 minutes after which a bell rang and then moved on to the next researcher and this all in a slight Christmas atmosphere.
The following 3 ORC-researchers received an award:
Wout de Mey, PhD student at LMCT, received the award for best PhD-presentation for his talk on 'Developing a personalized mRNA cancer vaccine.
Jan-Lars Van den Bossche (LMMO) and Olaya Lara (NAVI/LMMO) had an ex aequo and both received the award for best ORC-pitch for their pitches on 'Isolation and characterization of pancreatic ΔNp63+ cells in relation to pancreatic cancer' and 'Putting xCT offside to tackle pancreatic cancer from different angles', respectively.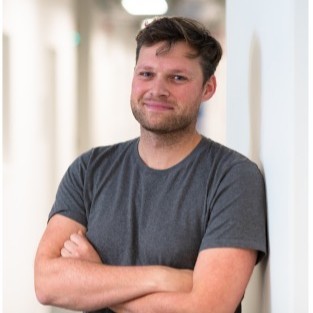 Congratulations to all!